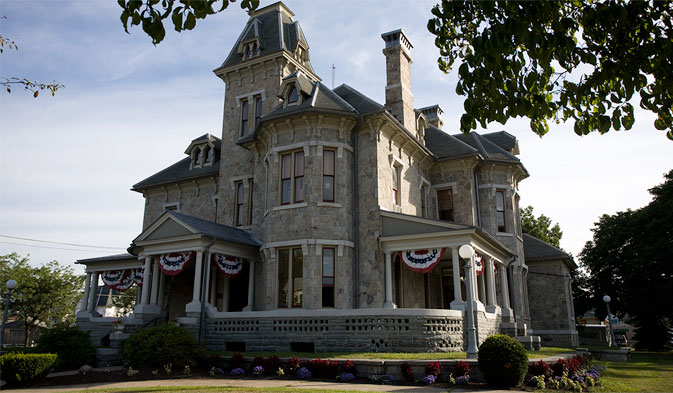 In Greater Berwick, our residents love to experience local culture and the arts. They're in the perfect place, as the region has so much culture to enjoy, whether it be of the traditional or contemporary type. Choose from a variety of plays, movies, galleries, concerts, choirs and more.
Each summer at Berwick's City Hall, people from all over hear a range of musical styles at the Summer Concert Series.
The Berwick Downtown Business Association sponsors Celebrate Berwick every spring. This popular festival is held on Front Street and promote awareness for the Berwick community.
In the fall, Berwick Riverfest is held at Test Track Riverfront Park off of South Eaton Street. It features a variety of food, craft and merchandise vendors; games and activities for people of all ages; a car cruise-in; live music and entertainment and a fireworks display.
Area universities and civic organizations frequently sponsor a variety of artistic events and theatrical and musical productions. Berwick Theater and Center for Community Arts is a non-profit organization that offers a family friendly source of entertainment, showing movies on the big screen. The theater dates back to the early 1900s.
Santa Claus arrives in Berwick in time to launch the town's annual display of its community Christmas Boulevard. A time honored tradition, the Christmas Boulevard is the cornerstone of Berwick history, creating countless childhood memories. This leads up to the annual Victorian Nights weekend. The event kicks off at St. Charles Park as Santa lights the community tree. The weekend is filled with a variety of activities at businesses throughout downtown Berwick.
The Bloomsburg Theatre Ensemble, which operates out of a renovated movie theater, is one of the nation's few professional resident theater ensembles. Bloomsburg University hosts its annual Celebrity Artist Series. Performed in the 2,000-seat Mitrani Hall, Haas Center for the Arts or the historic 600-seat K.S. Gross Auditorium, Carver Hall, the series has hosted hundreds of outstanding performances in its decades-long history. The list includes acclaimed symphonies, opera, drama, comedy, world-renowned dance companies, Tony-Award-winning touring Broadway shows and Grammy-winning solo performers in every genre.
Even more arts and cultural events are within a short drive of Berwick. Check out internationally famous music acts at the Toyota Pavilion at Montage Mountain.
The Mohegan Sun Arena at Casey Plaza offers a variety of events, including concerts, sports, ice skating shows and circuses.
Places such as the F.M. Kirby Center for the Performing Arts, the Northeastern Pennsylvania Philharmonic, the Scranton Cultural Center and several theaters, museums, libraries and art galleries are close to home and further enrich the region's quality of life.